Reply
Topic Options
Mark Topic as New

Mark Topic as Read

Float this Topic for Current User

Bookmark

Subscribe
Community Manager
Mark as New

Bookmark

Subscribe

Email to a Friend
Parents/carers chat and connect: Blended & step families
3 weeks ago - last edited 3 weeks ago by Janine-RO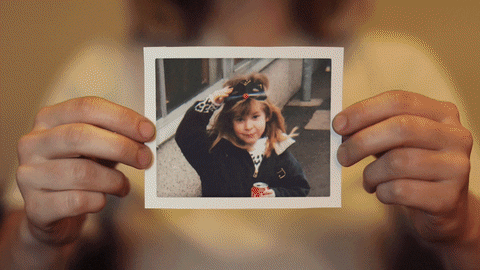 Families come in different forms but all share one thing in common - striking the perfect balance in your family life is no easy task. It takes resilience but it also helps to have the support of people who get it. Our community is a safe space to connect, feel supported and ask for help when you need it.
Blended families come in all shapes and sizes. Every single step-family broad is different and that means finding what works for your family might be challenging at times.
Raising Children's Network provides extensive self-help articles for parents. They cover a broad range of parenting topics and have lots of practical support for blended families here. A few suggestions to get you started:
Building strong relationships in your blended family
Rules and boundaries in your blended family
Blended families and children's feelings
ReachOut also has some great content on blended families and teenagers. We sat down with a family to hear their story which you can watch below.
Times are tough at the moment, so now more than ever it's important to be supported. If you need someone to talk to check out our 1:1 peer support service here.
Feel free to comment below and tell us about what being in a blended family is like for you!
Community Manager
Mark as New

Bookmark

Subscribe

Email to a Friend
Re: Parents/carers chat and connect: Blended & step families
3 weeks ago
Thanks so much for this post @Bre-RO - it's a topic very close to my heart- I spent the first 4 years of my oldest child's life as a sole parent, and then have been in a blended family for 8 years.
I can honestly say it's been both the most wonderful and most challenging thing I've ever done. It's taken a lot of honest, open communication from all of us- my partner, my daughter, and myself- and we've made heaps of mistakes along the way. Step parents are a very special breed of human in my books- and my husband and daughter have a really special relationship now.
The biggest challenges for us along the way were me learning to co-parent - I'd been the only one calling the shots for a long time, and it took me a long time to adjust to having another adult in the picture! DIscipline, conflict resolution, and when to step in (vs when to step back) were all really challenging issues for all of us- and it's been a constant and evolving process for all of us.
It was also really hard for me to find a 'safe' space to talk through these issues, especially as my daughter's now hit the tween/teen years, and I don't talk about her as much on social media etc any more out of respect for her privacy. I know I've really valued learning from other people who've been there- my husband was raised in a blended family himself, and I've always loved chatting to his stepmom about how she found that whole journey.
I'm just going to tag some people who've been active in the community recently around blended families- we'd love to hear from you, and this is a safe, anonymous space if you ever want to vent/ chat/ share your experiences
@Ap2021 @Noname1 @Coops @Giffordm @FlorenceSierra @Adelaide123 @sparkles21